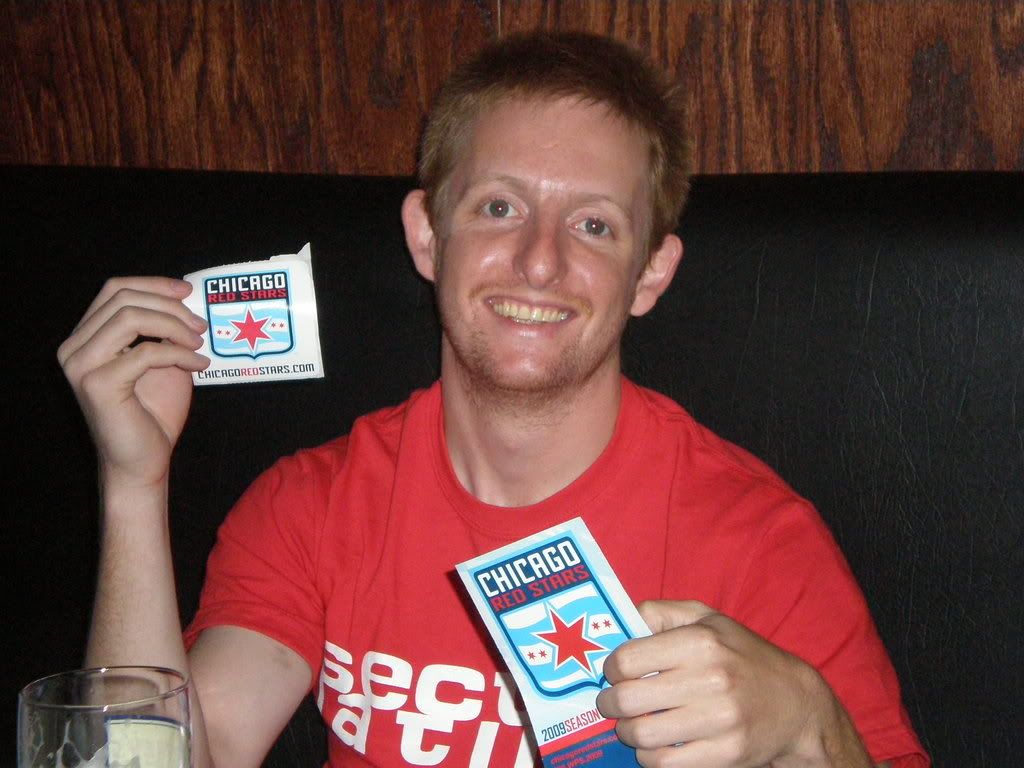 Section 8 faithful Tom Dunmore shows his support for the Red Stars.
The guys and gals in the Chicago Fire Supporter's organization, Section 8, have taken a HUGE initiative here in Chicago:
Part in parcel with the enthusiasm from the woman's team performance and in recognition of the upcoming inaugural season of Woman's Professional Soccer (WPS) and the Chicago Red Stars, it is an honor to announce the formation of the Red Star Supporters. The Red Star Supporters is an interim organization that will serve to build a fan base for the Chicago Red Stars and women's sports in the Chicagoland area, and help establish a permanent supporters group that will begin operations some time next year.

A board will be chosen from the initial membership and will begin establishing a database of potential supporters. Such a database will be used to distribute news and information on upcoming events and matches. In addition, the organization will raise funds through donations and sales of goods for future projects and charitable offerings.
This is awesome! Click for more: http://www.soccerpubs.com/boards/index.php?showtopic=29951